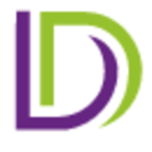 Broker News – Coronavirus
In light of the recent outbreak of coronavirus (COVID-19), we'd like to take this opportunity to reassure you that we are continuously monitoring the outbreak and are making informed decisions in order to best suit the wellbeing of our customers and staff. We wanted to let you know that Dixons is very much open for business and ready to support our clients.
At present we are still working from our office and our hours of business remain the same i.e. Mon – Fri 8.30am to 5.00pm. However, rest assured we do have a Business Continuity Plan which will allow all of our staff to work from home if necessary. We will inform you if we implement the plan and post details on our website www.dixonsinsurance.co.uk . The Plan means you should experience the same level of service currently received. All Insurers have BCP'S in place and indeed many have already enabled staff to work from home
Our preferred method of contact will be e-mail but we will post individual telephone contact information for Rob, Sean, Scott, Matt Garrod, Steve and Tom onto our website. We understand some matters need a conversation rather than an email exchange
Email contacts
Insurance Covers
In regards to insurance cover. The vast majority of insurers are not providing cover for Coronavirus – COVID-19 under the Business Interruption section of applicable policies. To explain. Standard business interruption cover is intended to respond to Physical Damage at the property, for example, a Fire or Flood etc which results in the business being unable to continue to trade. Insurers do provide extensions in certain circumstances and normally Diseases is one of them. However, the vast majority of policies Specify the Diseases that are covered and obviously Coronavirus – COVID-19 is new and therefore not listed. There are a few particular contracts that offer cover on an Non-Specified Disease basis but as we say this is not usual and if you are in any doubt as to whether cover applies to your policy please give us a call
We are in regular contact with our Insurer Partners and will keep you informed of developments relating to this matter.
Obviously the Government is monitoring the situation closely and no doubt there will be regular announcements relating to financial assistance which may also include information regarding insurance. We will keep you updated of information which impacts insurance.
Please click here for a link to a summary of the announcements made by the Chancellor in respect of Financial aid. (We would suggest that you speak to your Financial Advisers / Accountant, Banks, Lenders for further advice on assistance that they can make to help you)
We are aware of the severe challenges that we all face in these troubled times and we will do our utmost to help you where we can.
Keep washing your Hands
Kind regards,

Matt & Rob