Fleet Insurance
What is Fleet Insurance?
Fleet insurance is a type of commercial vehicle insurance designed for companies that have 2 or more vehicles which offers cover under one policy for all the vehicles and drivers that are required including full business and personal use to authorised employees.
Claims Examples
A delivery driver reversed into a wall at one of their customer's premises. The fleet insurance company arranged for the repairs to the vehicle but also arranged for the repair of the wall so their customer was not inconvenienced.
Do I really need this?
If you are a business then this is simply the best way to cover your vehicles whether permanent or temporary. All drivers will be covered without referral provided they meet age, licence & conviction rules. The administration is so much easier as you only need to contact us regarding any issue you have including claims.
How simple is it getting Fleet Insurance through Dixons?
To get a quote for your Fleet Insurance, just give our expert advisers a call. We will go through the information required by our insurers, and answer any questions you may have about your cover. We may ask you for specific documentation required by our insurers in order to obtain a quotation, such as your confirmed claims experience and up to date schedule of vehicles.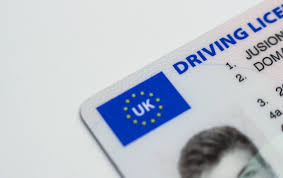 We would also recommend that companies carry out annual audits of those driving under the fleets driving licences, to identify any drivers that might of picked up any points or be band from driving.
We recommend carrying out these check on this link
---
What is the process of getting Fleet Insurance through Dixons? How long does it take?
Once we have the information from you we will approach our partner insurers to obtain the most competitive quotation with the widest cover. Each of our clients have different requirements in terms of time so however urgent it is we will work with you to meet deadlines.