Heating, Ventilation and Air Conditioning Contractors (HVAC)
We have access to a number of schemes aimed at the Heating, Ventilation and Air Conditioning Industry, we strive to provide insurance solutions to this industry  and to articulate our knowledge of the risks within this sector, to best assist our brokers and their clients.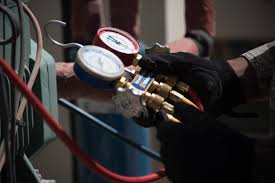 Considerations for clients to include:
Key coverage areas for Heating, Ventilation and Air Conditioning:
AA Rated Insurers
Competitive Rates
Combined Liability up to £20m
efficacy, defective workmanship, indemnity to principal Limits
inner/extension limits can vary significantly between different Insurers and products
Cover for customers goods
Contractors All Risk cover
Professional indemnity (covering design/specification or even a simple duty to warn of any design related issues)
Legal Expenses
Directors & Officers Insurance
Our risk appetite includes:
Plumbers – private dwellings, commercial and industrial premises
Electrical, intruder alarm, cctv, access controls work
Renewable energy (we can source cover for MCS certified contractors for solar panel, ground or air source heat pumps)
Facilities management
Mechanical engineering, heating, ventilation, air conditioning and other works by the proposer or sub contractors
One man bands, through to the largest corporate proposers
CLAIMS EXAMPLES
HVAC claims could arise form poor workmanship, giving rise to system faults or fire, employee getting an injury during work, a power surge giving rise to damage to client Machines or computers, Third Party accident on a client site due to your negligence etc.
The following scenario demonstrates how a faulty work claim may occur.
D-Heating Contractors has been hired by a business owner to install new Air Conditioning units in an office building they cover. D-Heating Contractors employees completed the installation work and after several months of the work being completed, the owner of the property complains to D-Heating Contractors that the Air conditioning units aren't working properly, causing refrigerated stock to be spoiled.
After a number of attempts to fix the issue the owner of the property isn't satisfied with the outcome and claims that D-Heating Contractors employees failed to install the units correctly and that they used substandard materials.
The property owner hires another contractor to correct the mistake and then sues D-Heating Electrical Contractors for breach of contract and the financial losses they have suffered as a result the alleged negligence. The suit alleges that they used inferior materials and poor installation methods resulted in poor workmanship.
Our policies would look to respond in this instance under the defective workmanship cover. Standard Tradesman policies would exclude this element of cover.
Competitive Pricing
We have negotiated additional discounts for trade associations, claims free risks, residential work and size discounts