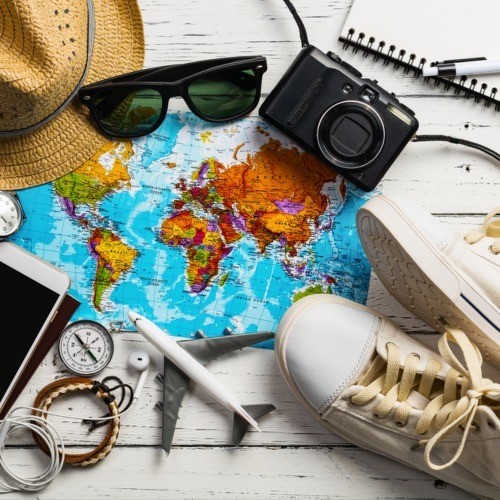 Travel – England Establishes New International Rules
New Travel Rules
Starting 17th May, foreign leisure travel will resume, and new international travel regulations will go into effect in England. A new system was announced on 7th May by Transport Secretary Grant Shapps.
It will include three different lists identified as 'green', 'amber' and 'red'. Countries and territories will be sorted into one of these three lists. These classifications establish the restrictions that people will face when from these countries and will be reviewed every three weeks.
The Green List
People can visit destinations on England's green list without having to quarantine upon their return. There are 12 countries currently on the green list, including:
Australia

Brunei

Falkland Islands

Faroe Islands

Gibraltar

Iceland

Israel and Jerusalem

New Zealand

Portugal (including the Azores and Madeira)

Singapore

South Georgia and the South Sandwich Islands

Helena, Ascension and Tristan da Cunha
Although quarantine will no longer be required, travellers will still have to take COVID-19 tests, both before returning to England and within two days afterward. Even when arriving from a country or territory on the green list, anyone who has been in a country on the amber or red lists within the previous 10 days must follow the corresponding restrictions (eg quarantine).
The Amber List
People are advised to avoid leisure travel to destinations on the amber and red lists. In the event that travel is necessary, additional restrictions will continue to apply upon arriving in England.
When arriving from a country or territory on the amber list, travellers will be required to quarantine for 10 days and take three COVID-19 tests. These tests must be completed:
Before departure from a foreign country or territory

Within two days of arrival in England

Eight days after arrival in England
For a complete list of countries and territories on the amber list, click here.
The Red List
No one travelling from a country or territory on the red list will be allowed entry into England unless they are British, an Irish national or have residence rights in the UK. Anyone arriving from a red list country or territory must adhere to the same testing requirements as those arriving from amber list areas. In addition, a 10-day quarantine in a managed quarantine hotel will also be required.
For a list of countries and territories currently on the red list, click here.