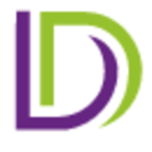 Latest News: COVID-19
Inline with Governments guidance with the ongoing spread of Coronavirus, our office office until further notice.
We're all working at home and we are very much still open for business. We will continue to deliver the service that our clients have come to expect and we look forward to catching up with you when things improve.
How To Contact Us
All staff have access to systems, files and emails remotely and the phone lines will be diverted to our mobile phones so the traditional 01727 736970 number will have an updated message to contact your normal account handler.
Contact Details
Rob Vincent
Sean Hayes
Scott Wilson
Matt Garrod
Stephen Hines
Tom Hann
Wishing you all the best in these uncertain times. Keep safe & Keep washing those hands!