Do I Need Employers Liability Insurance
Employers' liability
Employers Liability covers you in the event that one of your employees is injured or becomes ill due to the work they do for you and decides to make a claim against you. For example, if an employee receives insufficient training and injures themselves whilst using a piece of machinery, they could file a claim against you.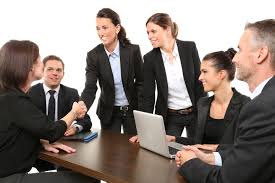 Do I need employers' liability insurance?
It is compulsory for anyone who has one or more employees to purchase employers liability insurance, you can download a full guide to this Act here. At Dixons Insurance, we'll insure you for £10 million, as standard, so you know you're always covered.
You could be fined up to £2,500 for each day you go uninsured, if you don't hold valid employers' liability insurance. You can find more information about this on gov.uk
Summary of employers' liability insurance cover
Your employers' liability insurance would cover your legal fees and costs if an employee made a claim against you. It could also cover the employee's medical expenses.
Claims Examples
Clerical staff getting RSI in their hand and being unable to use a computer
One of your warehouse assistants injures themselves after some stock fell from racking.
One of your employees has worked with noisy machinery for years, they have lost their hearing because of this and are looking to claim
Do I need to tell employees about this cover?
When you purchase employers liability you will receive a employers' liability certificate, this certificate must be made accessible to your employees and available to be checked by H&S Executive Inspectors, otherwise you face being fined up to £1,000.
How Can Dixons Insurance Help
If you are running a business and are unsure if you need to purchase Employers Liability protection, please call our office on 01727 736970 or complete the contact form below and one of our team will come back to you.