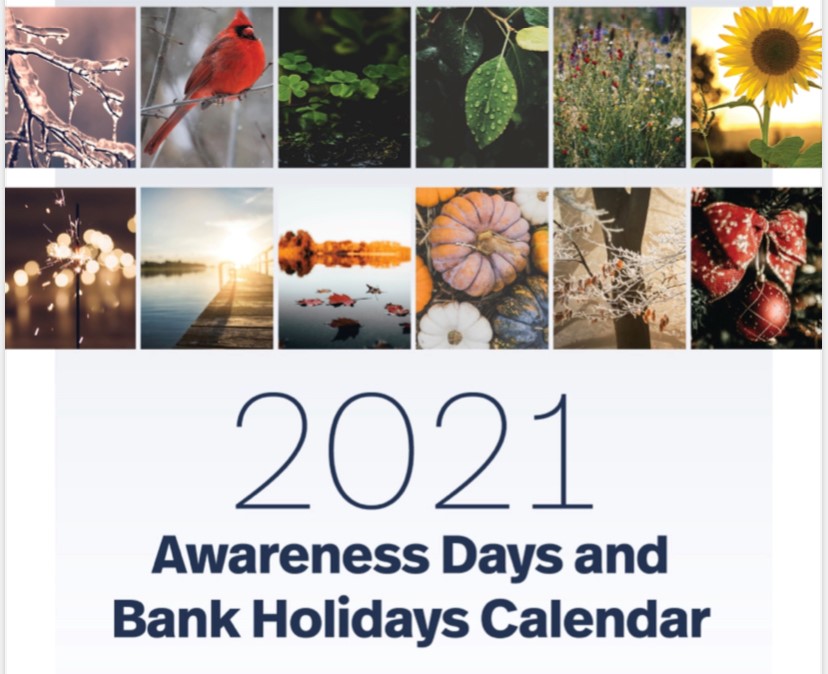 2021 Awareness Days & Bank Holidays Calendar
Although 2021 has continued where 2020 left off there are many awareness campaigns coming up this year that are worthy of our attention.
There is no shortage of ways that employers can get involved with the many awareness campaigns that are organised in the UK each year. From fundraising to employee well-being programmes, this 2021 Awareness Days and Bank Holidays Calendar will help organisations plan for the year to come.
Plan ahead in 2021 with this Awareness Days and Bank Holidays Calendar. This calendar will help employers prepare for both holidays and various awareness campaigns, such as Breast Cancer Awareness Month.
If you would like a free copy of this calendar please click here